Auto Insurance Limits
Car insurance limits are simply the maximum amount of money that your insurance company will pay for damages when you submit a claim. Basically, this is your coverage limit. There are many factors that may influence your decision to lower or raise your liability limits, depending on your personal driving situation. Check our blog to find out how to select those limits and get free car insurance quotes from our website.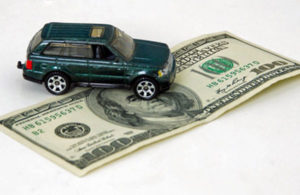 Minimum required limits are mandated by state and cannot be changed. Each state has its own minimum requirements for auto insurance. Depending on your location, you should know the necessary, required amounts, which are typically for bodily injury and property damage coverage. After you meet the requirements, you can purchase as much liability coverage as you want. It is always recommended to buy as much liability as you can, because, in the event of causing an accident, liability coverage will help you reimburse the victims. A low limit will let you exposed and you will either have to pay from your own pockets or be sued, and potentially lose valuable assets.
Comprehensive and collision limits.  Getting comprehensive and/or collision coverage is a delicate matter. Both policies are typically expensive. Sometimes you do not have a choice and you must buy them. This usually happens when you are still paying for the car and the lienholder wants these policies to be bought.  The good news is that you can select deductibles and adjust them in order to lower the overall costs. So, if you want cheaper premiums, you should assume a higher deductible limit.  The upper limit is usually situated somewhere between $1000 and $1500. Of course, you must be careful when selecting the limit and choose one that you can actually afford paying for if you find yourself in a sudden unpleasant situation.
Visit us for more info and free quotes. Check our webpage!