Bundle Policies And Save on Car Insurance
If you're looking for fast and efficient ways to save money on your car insurance, bundling your policies is one of the most common ways to save. Commonly referred to as multi-line or multi-policy discounts, many carriers offer bundling opportunities through various products, such as: homeowners insurance, condo, renters, motorcycle, mobile home, farm, pet, health and so on. If you consider buying more than one type of insurance, it's worth shopping around to see if you'll be able to get a discount. Find out how to bundle policies and save on car insurance.  Read our blog and get quotes from the best car insurance companies in your area.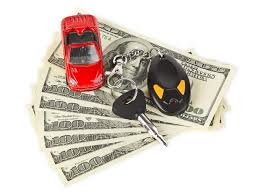 The bundle that's most likely to save you money is your homeowners policy along with your auto insurance policy. As homeowners insurance is typically the most costly, it also provides the biggest discount when bundled with another policy.
A Consumer Report study shows that those who bundle their homeowners insurance with auto insurance could save $235 in yearly premiums. Furthermore, many carriers extend a "no-claims discount" for customers who've remained with the carrier and not filed any homeowners claims for a specific number of years (typically 5 years or more).
If you're not a homeowner, there are also other policies that you may benefit from bundling with your auto insurance. Renters insurance is one of the more affordable products carriers offer, though the discounts are typically smaller because the policies are cheaper than homeowners insurance.
While bundling may offer discounts and the convenience of a single bill, it's not always the best choice. There are cases where it's more money-wise to split coverages if two separate companies offer cheaper prices. If you have more than one insurance need, it's a good idea to shop around , get quotes and compare prices and advantages.
Visit us for more info and free quotes. Get Free Quotes!