Get Your Car Ready For Winter!
Winter is lurking closer to us with each passing day. And if you have a car, it would a great idea to prepare it for the upcoming cold seasons. Check the following tips and you should not neglect the damage winter can do to your car. From dead batteries to windshields collapsed under the weight of ice, winter can have pretty unpleasant surprises. This is why getting the right coverage is important.  Get an auto insurance online quote from our website and compare prices.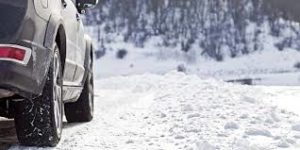 One of the first things to do is to prepare yourself with sufficient car oil.  In winter you will need a thinner oil, to maintain a proper viscosity under freezing temperatures.  Also, you should get enough engine coolant. Make sure to monitor the coolant to water ratio and keep it 60/40 in winter.
Checking the status of the battery is of utmost importance.  You should start by checking the terminal tights and make sure that they are tight and not corroded.  If everything is ok, check if there is enough charge in the batteries. The simplest way to check is by turning on your headlights before you start your engine. Then turn your engine on and if the lights get brighter your battery may be dying. You can test the actual voltage at home with a voltmeter or ask a mechanic to do that for you.
Prepare sufficient washer fluid and make sure the windshield wipers are working properly. Buy a washer fluid with an antifreeze solution. Since we are dealing with cold temperature, it is important to verify if the heater and defroster are working properly.
Buy winter tires ahead. It is recommended to buy specialized tires, preferably ones with studs. Check tire pressure and verify if the threads do not show and tear and wear marks.
Visit us for more info and free quotes. Check our webpage!