5 Useful Tips for The Seniors Looking for Cheaper Car Insurance
According to the Insurance Institute for Highway Safety (IIHS), the statistics show that drivers that are about age 70 or more, get involved in accidents more frequently with each passing year. For this reason, insurance companies consider the senior citizens as being a high-risk category, and they charge extra on car insurance premium. On our website, a senior citizen can get online quotes for car insurance and find a policy that it might be cheaper for them.
Finding cheaper car insurance when you are a senior citizen is not easy, but the next tips might come in handy: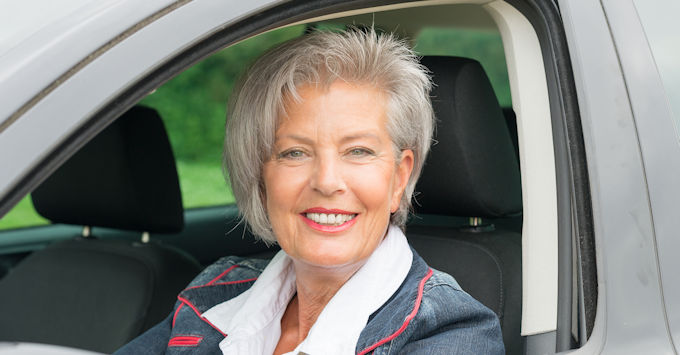 Take a driving class. In most states is mandatory to offer discounts for seniors, and in some of this states , insurance companies are obliged to offer discounts for senior citizens, just because they turned a certain age. In other states to get the discount, you will need to take a defensive driving course. These classes are don't cost much and can be offered in person in a classroom, or you can stream them online. In these driving courses, senior citizens will find out how aging and medication affect their ability to drive and how to deal with delicate driving conditions.
Install anti-theft devices. On the market, there are multiple types of devices that will make your vehicle safer against the thieves. Electronic alarms, ignition kill switches, GPS tracking systems, steering wheel locks, electronic immobilizers, and many other safety devices will make your insurer offer you a discount.
Buy a cheaper car. The price of insurance is highly influenced by the car you drive. The vehicle make, model and year of production are all important factors that determine the price of a policy. The cheapest vehicles to insure are slightly used SUV's, minivans, and crossovers that have plenty of safety features installed.
Consider a UBI program. You can receive significant discounts if you choose a usage-based insurance program. Allow your insurer to install a small telematics device inside your vehicle. This device will record how much you drive, the sudden changes in speed, hard braking, cornering, and the time of day when the vehicle is driven. Depending on to how much and how well you drive, you can get a lower or a larger discount.
Shop online quotes. The best places to shop for online auto insurance quotes are the brokerage websites. In order to get accurate estimates, senior citizens should be careful when they complete the questionnaires and make sure they provide accurate data. It is recommended to complete at least three car quotes in order to make an idea of how their policy would look like.
Get free car insurance quotes and compare prices. Visit us!