Tips That Can Help High Risk Drivers Get Affordable Car Insurance
Getting a good auto policy deal, can be a difficult task to do when most insurance companies classify you as a high-risk driver. Insurance companies might consider you a high-risk driver if you are a new driver, you have a poor credit history, you were involved in an at-fault accident, you have a poor driving record, you were convicted for a DUI/DWI, you drive high-risk vehicles, or if you are over 70 years old. Insurance companies are not obliged to insure these drivers, but many do. On our website, you can compare online free car quotes, and see which insurers are willing to cover you and offer the best policy.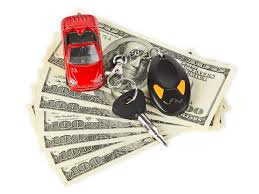 Big insurance companies charge absurdly high premiums if they accept high-risk drivers. To find better car insurance deals, high-risk drivers can try to do this:
Look for specialized non-standard carriers. Many insurance companies, even the ones in the top, have subsidiaries or work with smaller companies that are specialized in dealing with high-risk drivers. Their insurance rates are usually lower than the ones offered by traditional carriers.
Compare online quotes. Even if you are a high-risk driver, many insurance companies are still willing to give you insurance. Comparing online quotes is the best thing to do, to find out the best insurance rates.
Look for discounts. Many discounts are available for all drivers, high-risk included. Discounts for getting married, graduating a defense course, moving to a better neighborhood, and for installing safety devices will lower your insurance rates.
Drive a car that is cheap to insure. Look for cheap cars that come with installed safety devices. In that way, you can save more on your premium.
Consider dropping coverage. If you are driving a cheap, old car that is worth less than the deductible, consider dropping the collision and comprehensive insurance.
Improve your credit score. You can get better rates if you manage to improve your credit score. Unless you live in California, Hawaii, and Massachusetts were using the credit score to calculate insurance rates is forbidden.
Visit us for more info and free quotes. Check our webpage!