What Is New-Car Replacement Insurance
Buying car insurance makes you feel safe. Indeed, you will surely have peace of mind, knowing that your precious car is well protected against financial losses. But what you should really be worried about is a factor that's unanimously counted in by insurance companies: value depreciation. So, after a year or two, your "precious" car will no longer be that precious, from an insurer's point of view. One solution to recoup with value degradation is new-car replacement insurance. Find out more about what it is and get free quotes on car insurance from our website.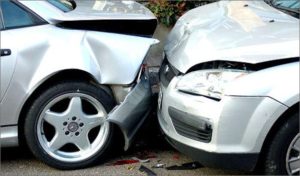 Totaling your car is really unpleasant. Will be even more unpleasant to find out that the check offered by the insurance company will be less valuable than car's original value. And if you took out a loan, could be less than what you owe, leaving you with nothing to spend on another vehicle.
New-car replacement insurance, a special option offered by some insurers will provide help and get you recover more money. The coverage pays for a brand-new car of the same make and model as the totaled vehicle, minus the deductible. This policy will cost you extra money and will apply only to newer car. Furthermore, most insurers provide this type of coverage only if you buy collision and comprehensive insurance from them.
The cost of this policy varies by driver, vehicle and state, so some insurance companies are a bit reluctant to provide average cost details. With new car replacement insurance, the settlement payout is going to be more beneficial to the policyholder. Depreciation is irrelevant for this coverage, so the recovery amount on the settlement should be enough to pay for all losses.
Due to the specialized nature of new car replacement insurance, additional terms may be in place when interested in making a purchase.  Carefully read the terms of the contract.
Check our website for more info and free quotes. Visit us!